Seamless Open-World RTS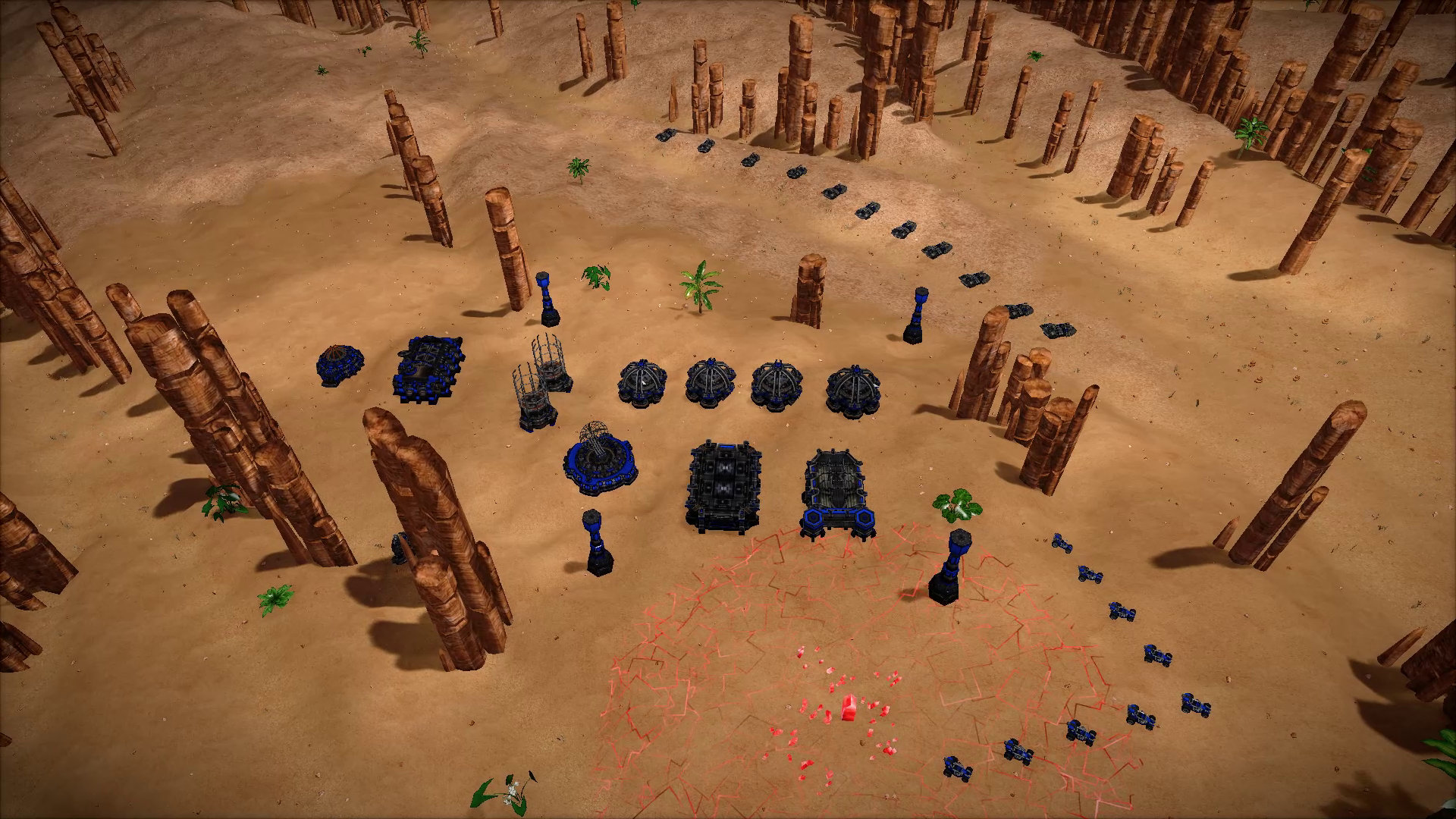 The Imperial Realm::Miranda is a massively multiplayer real-time strategy game in the tradition of Command and Conquer™. Fight either by yourself, or with your friends, in an all-out war to dominate Miranda, the devastated former capital planet of The Imperial Realm.
Build a Base - Create the base of your dreams using standard buildings, or custom design your own.
Create a Fighting Force - Build your forces, design your perfect killing machines and optimize your strategy.
Battle the Fallen - After forty generations, the mysterious Fallen have returned to Miranda.
Challenge other Players - Skirmish outside the Blue Zone, or enter Nemesis Mode to fight team PvP battles.
Explore - Miranda's massive 20x20KM (300x300KM planned) seamless open world is full of wonders to discover.
Complete Missions - The open-world offers special challenges to commanders who can find them.
Harvest Resources - Send out harvesters to collect valuable resources from the world.
Collect Achievements - Will you be the first to get Work Hard, Play Hard?
Win Loot - After battle, collect exotic units, rare components and money.
Buy and Sell - Visit Vendors throughout the world to buy new toys and sell what you don't need.
Expand your Abilities - Unlock additional abilities, technologies and bonuses as your commander gains experience.
Take over the World - Capture territories for your faction with a friend (or a thousand) all in the same world simultaneously with Miranda's groundbreaking single-shard design.
Do you think this sounds cool? Play today by purchasing an Early Access Package.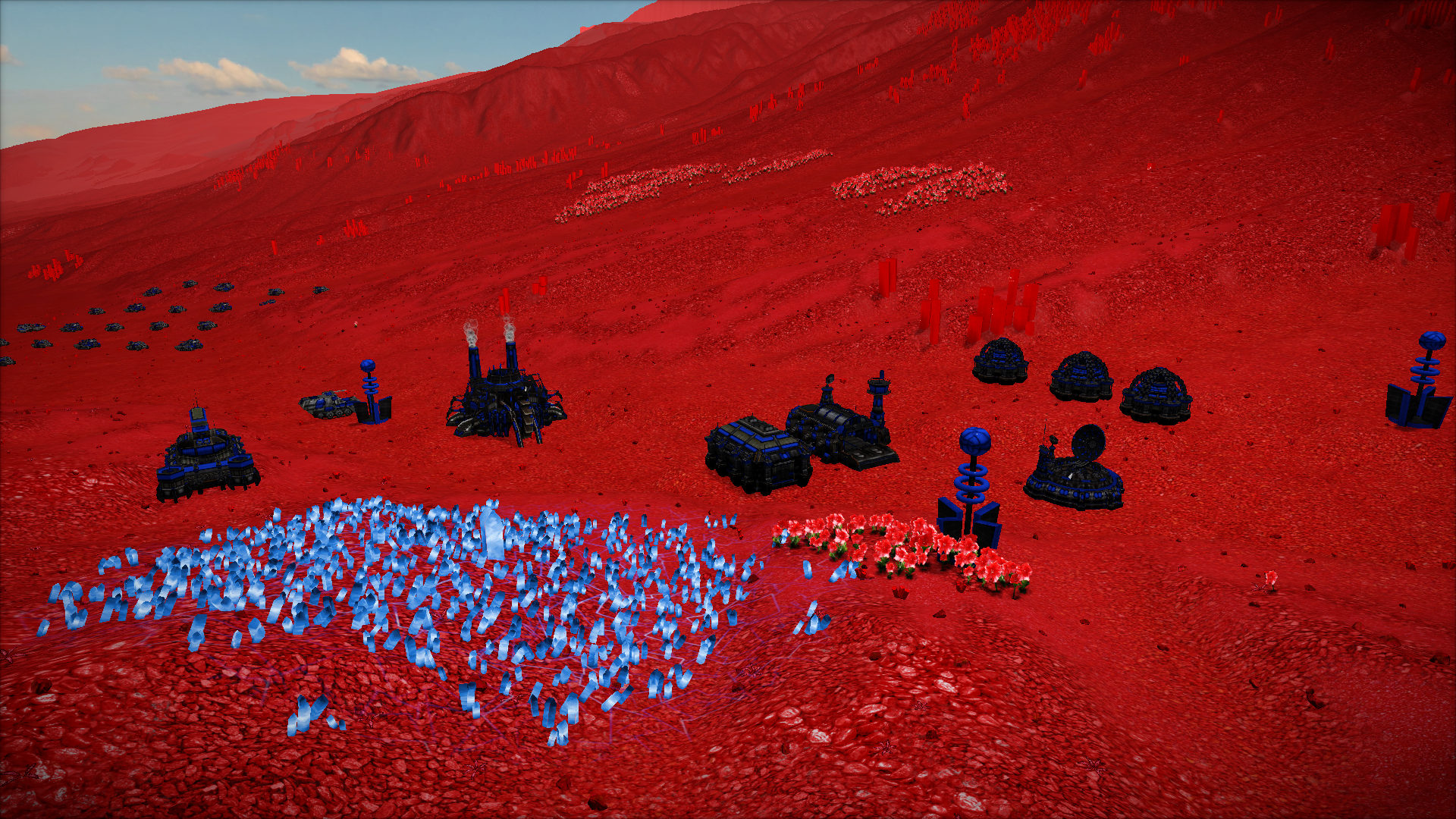 Keep up to date on Miranda's development by signing up for the Mailing List or reading the Blog.

"Miranda was a Jewel. For twenty thousand seasons she was the seat of supreme power in The Imperial Realm. Until the Emperor burned her. Fool. But from the ash, the Emperor's Ridiil discovered something unexpected. Something immensely valuable. But the secret was not to be kept for long. Not even long enough for the Emperor to act. The race to retake Miranda and control its incalculable fortune was already underway."
- Excerpt from Chronicles of The Imperial Realm 29,600-31,200 Y.O.E.